No one catches these Colts.
Middlesex College capped the outdoor track season with a record-setting performance at the NJCAA Division III nationals in Utica, New York.
Standout Raven Orange repeated as champion in the 400-meter hurdles, blowing past the field in a time of 66.08.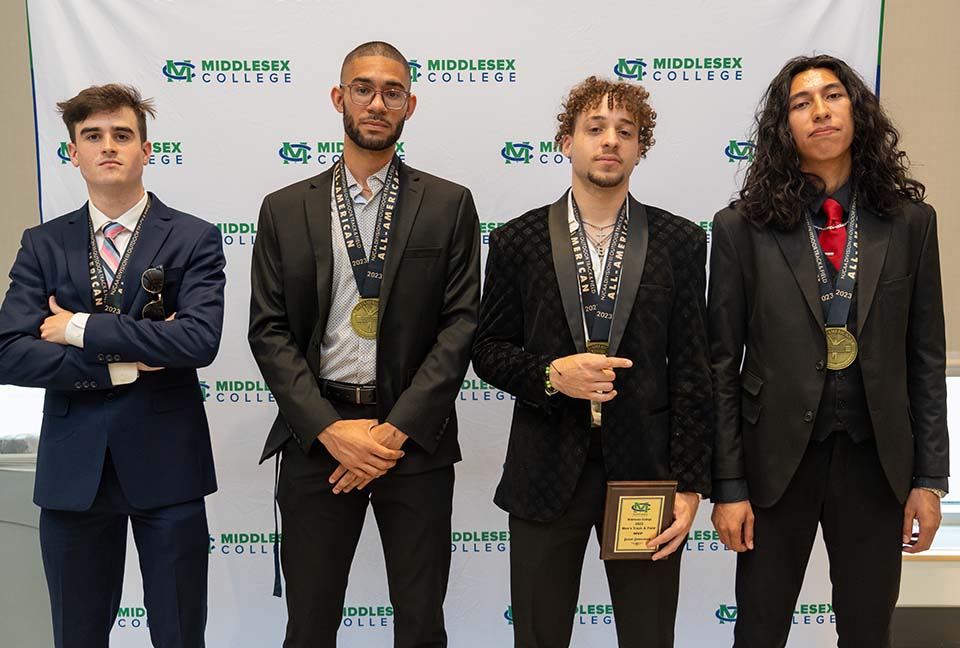 The men's 4×4 team of Jan Nolasco, Tom Bell, Jessi Jimenez and Maurice Hernandez came back on the last lap to win the national title in a new school record time of 3:20.59.
First-year Colts track coach Chuck Schneekloth was thrilled with the performances and believes a culture of success has been established.
"The most important thing is to develop that culture of success where the expectation is to come to practice and push each other and do the small things when you're not practicing," Schneekloth said. "Fall is a time to build fitness and build culture and that's what we did this year."
Orange entered the 400 hurdles as the prohibitive favorite and repeated as champion, lowing her time from the season before by two seconds. She was also named the East Region Track Athlete of the Year.
"She would be the first to admit that running a 68 [seconds] last year that she had more in her," Schneekloth said. "I think defending her title is one thing, and dropping two seconds from that time says a lot about her work ethic."
Orange also finished second in the high hurdles setting a new personal best in the event.
Schneekloth said the men's 4×4 team had battled poor weather at every meet until they came to Utica where they were greeted with sunshine and a dry track. After running a 3:25 in the prelims to make the finals, the Colts were situated in the middle of the track for the final.
Nolasco ran a personal best in the first leg, but the Colts were in second place when the baton went to Jimenez as the anchor.
"Jessie got the baton and just executed the race perfectly," Schneekloth said. "He caught up to the leader at the 200-meter mark waited a little and then on the last 100 he just crushed him. He was patient. A lot of kids would have passed him right away."
The Colts time broke a school record that had been on the books since 1974.
"This was a good record," said Schneekloth.
Three members of the 4×4 team will return next season. Bell will be attending Kean, and will continue to train with Schneekloth and the Garden State Track Club.
Nine different Colts received All-American recognition for finishing in the top 8 in their events, including Tonna Ogina who was third in the high jump and fourth in the triple jump. The Men's 4×1 relay team had issues with a baton pass in the finals and placed seventh. Josh Ormilon finished eighth in the steeplechase.
For more Athletics news, visit Middlesex College Colts.