The plan's goal – to transform and bolster Middlesex College and the Magnet School System – is designed to meet the diverse needs of the entire community.
Highlights of the Community, Innovation, and Opportunity (CIO) Strategic Investment Plan include:
an open-air Multipurpose Community Venue for concerts, cultural events, and multiple sports such as baseball, soccer, or lacrosse
a Workforce Development and Conference Center
a new Community Park featuring an educational children's amenity
a new Student Center which will include campus and community amenities
a new Middlesex County Magnet School, the Middlesex County Magnet School of the Future
a Destination Athletic Complex featuring 14 multi-sport synthetic fields;16 tennis courts and a state-of-the-art recreational cricket field; and much more
an expansion of the existing exterior spaces, activating these areas by adding public art, seating, and water features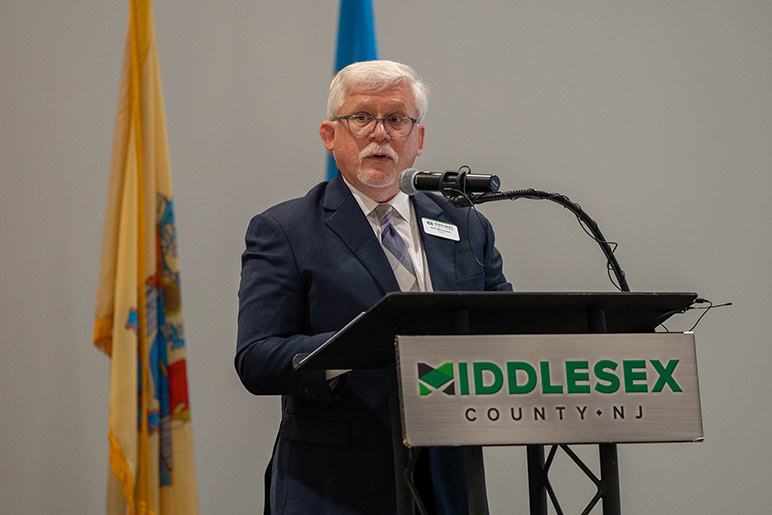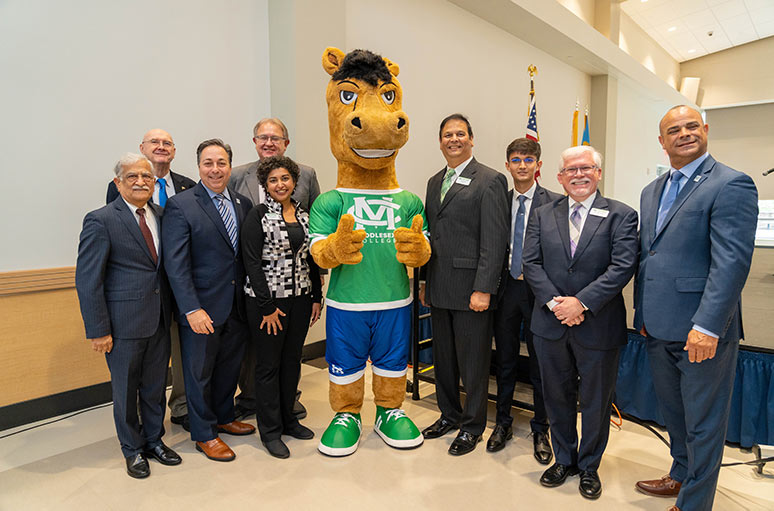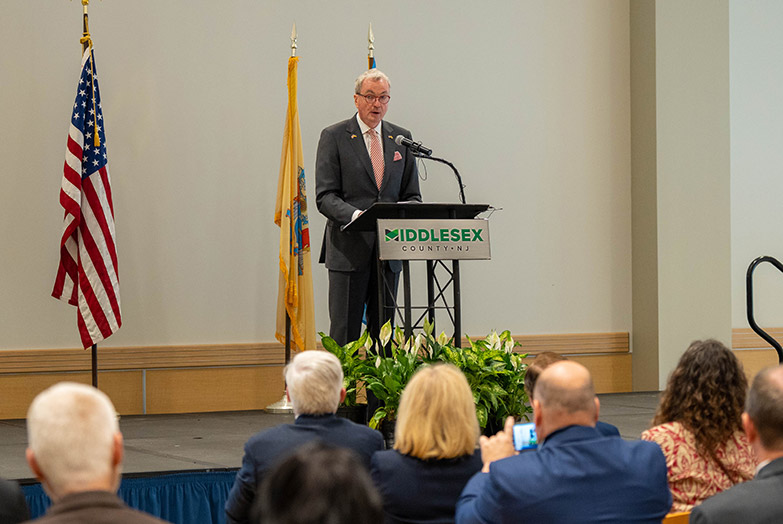 Middlesex College President Mark McCormick was one of the many dignitaries who spoke about the long-term economic impact this new plan will have on students, staff, parents, and the region. Today's announcement also featured Governor Phil D. Murphy; New Jersey General Assembly Speaker Craig J. Coughlin; Middlesex County Commissioner Director Ronald G. Rios; Edison Mayor Sam Joshi; Superintendent of Schools Jorge E. Diaz; Middlesex County Administrator John A. Pulomena; and Middlesex College Alumni Trustee Anvay Patel.
"Middlesex College is truly the heart of Middlesex County. With this extraordinary and transformative investment by the State and Middlesex County on and near our campus, Middlesex College can do even more to lean into and live up to its mission of providing access to a quality, affordable education for a diverse population, supporting student success for lifelong learning, and strengthening the economic, social, and cultural life of the community," said Middlesex College President Mark McCormick.
"On behalf of the faculty and staff and especially the students of Middlesex College, I want to thank Governor Murphy, Speaker Coughlin and the New Jersey legislature, and the Middlesex County Board of County Commissioners, led by Commissioner Director Rios for their vision and focus on investing in the greater Middlesex County community."
Read more about the announcement: Middlesex County announces the Community, Innovation, and Opportunity (CIO) Strategic Investment Plan to transform Middlesex College into a leading destination in New Jersey