Those remarks were made by student speaker Sherlyn Garcia at the Annual Celebration of Philanthropy and Scholarship, which was held on the College's Edison campus Thursday, November 17, by the Middlesex College Foundation to honor scholarship donors and recipients.
Garcia, a dental hygiene student, is the recipient of the Mary Braun Scholarship, a lasting tribute to Mrs. Braun that establishes a legacy of assisting students who endeavor to improve their lives through education.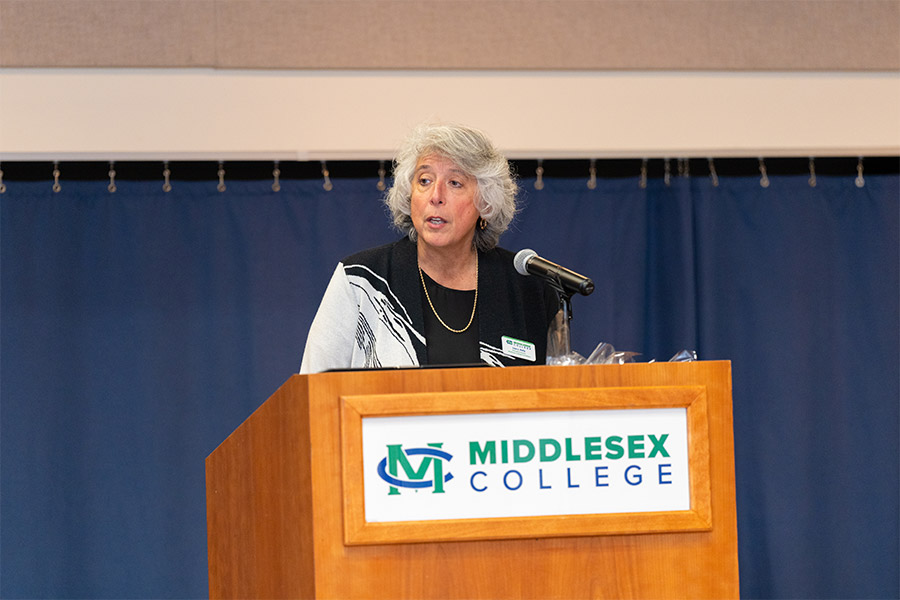 Lisa Kelly, executive director of the Foundation, welcomed donors, students, staff, faculty and special guests to the event, and remarked how special it was to gather in-person after three years.
She added that creating opportunities for donors and recipients to meet was fundamental to understanding the impact of giving.
"It's one thing to get that notice and see the credit on your bill, but it's another to shake the hand and look at the face of the person who made the decision to invest in your future," Kelly explained.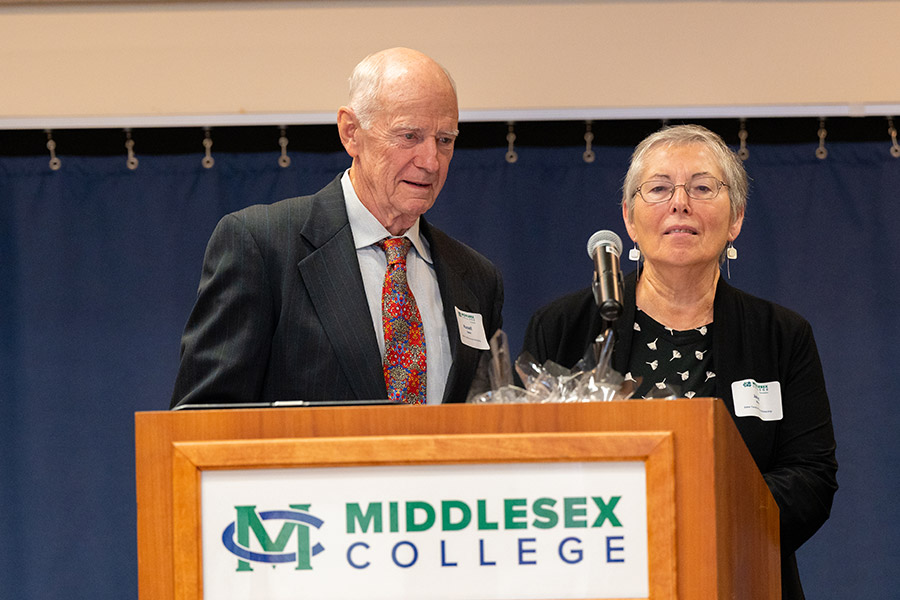 Russell and Janet Baker are just two of the donors scholarship recipients had the opportunity to hear from and meet in person at this year's dinner. Their scholarship – the Baker Family Annual and Endowed Scholarship – is designed to support single mothers at Middlesex College as they work toward their degree.
"The Baker Family Scholarship honors single mothers who have to overcome many obstacles to realize their dream of a better life for themselves and their children. By supporting single mothers, we help two generations realize a better quality of life," the Bakers explained.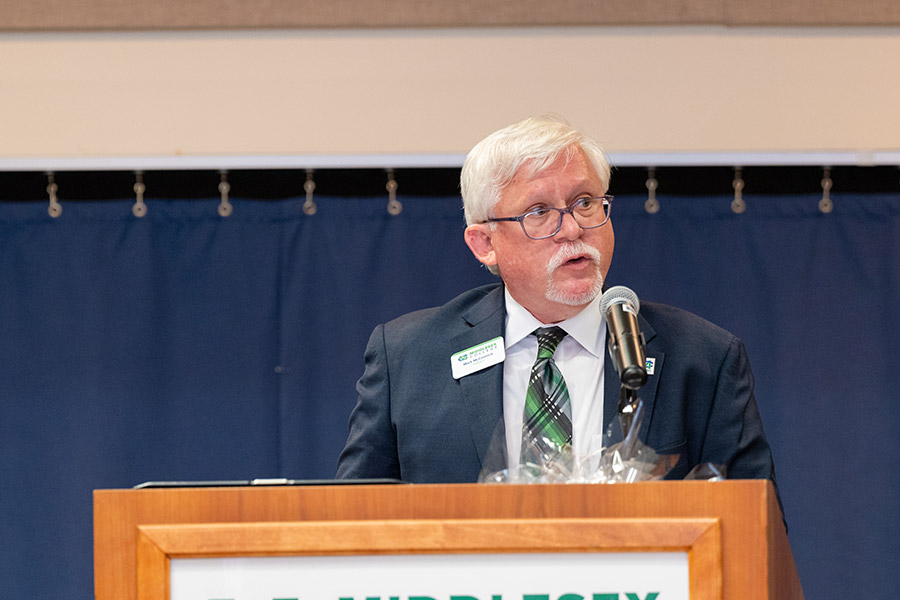 Along with Garcia, Kelly, and the Bakers, other speakers included Diane Conboy, chair of the Foundation's Board of Trustees, College President Mark McCormick (Harte-McCormick Family Endowed Scholarship), and Vice President of Institutional Advancement Michelle Campbell (M. Campbell Annual Scholarship).
The Foundation currently offers 135 endowed and annual scholarships to qualified students. Many of the College's students qualify for at least one. Additionally, the College has made applying for scholarships simple using just one application.
Scholarship recipients like Ananda Lanham, a biology major, says that scholarships can be the difference maker in making college possible.
Lanham, whose support system includes her father and two uncles, says her family has endured financial hardships, including illness and injury, unemployment, and other financial barriers. Taking on loans to finance her college dream was not an option, she says.
"Scholarships allow students like myself to obtain higher education while avoiding debt. I mostly rely on grants and scholarships which allows me to avoid using loans," said Lanham.
Learn more about scholarships at Middlesex College.
If you are interested in becoming a donor and/or creating a scholarship, contact the Middlesex College Foundation at 732.906.2564 or Foundation@middlesexcc.edu.