Dorothy K. Power, "Dot" to those who knew her, was appointed to the Board in 1998 and named chairman in 2007. With nearly 24 years of service, she was the College's longest-serving Trustee. She also holds the distinction of being the longest-serving Board Chair at 15 years.
Mrs. Power's career of public service and advocacy for education were substantial well before she began her tenure at the College.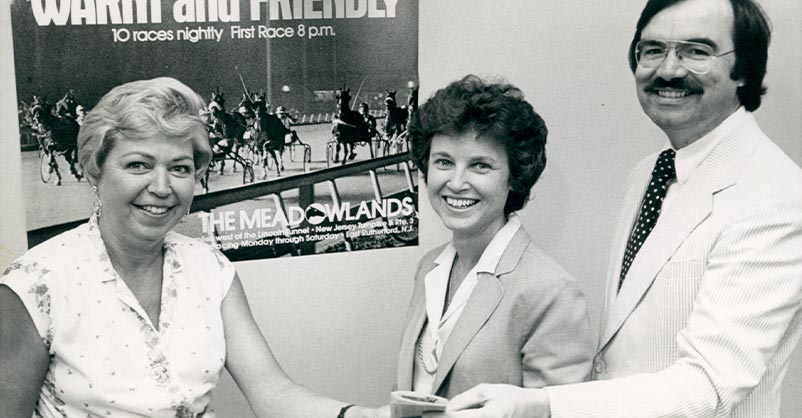 She launched her first bid for public office in 1975, and became just the second woman to serve as a member of the Middlesex County Board of Chosen Freeholders. She served as deputy director of the freeholder board for eight of her 15 years in office, and was Chairman of its Committee on Education and Welfare.
After five terms (1976-1990), Mrs. Power decided in 1990 not to seek re-election to a sixth term.
She enjoyed a career in the telecommunications industry, as a manager of community relations for Bellcore and as a manager for AT&T.
She served as Middlesex County's Democratic State Committeewoman and on the board of the New Jersey Association for Elected Women Officials.
Mrs. Power served on several additional boards including the Middlesex County Regional Chamber of Commerce, the Middletown and Piscataway Chambers of Commerce, the Board of Directors of the New Jersey Association for Elected Women Officials, and she pioneered the establishment of the Middlesex County Commission on the Status of Women.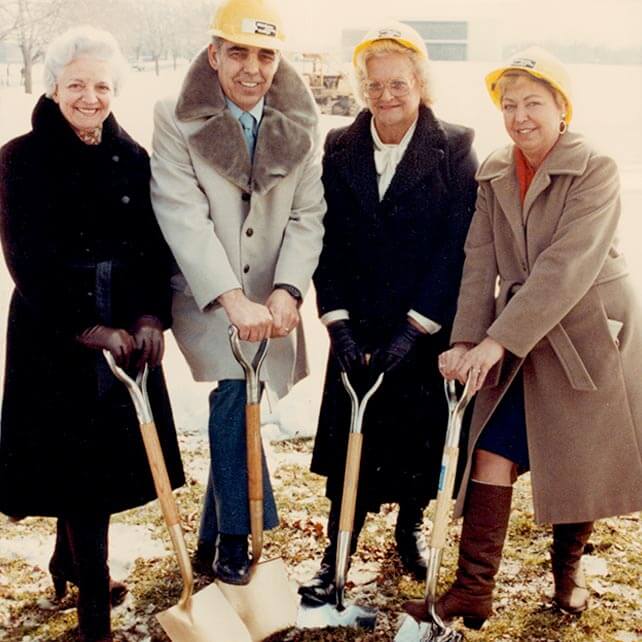 From 1997 until her death, Mrs. Power focused her energy and talents to the well-being of Middlesex College and its students.
As a Board Trustee of 24 years and as the longest-serving Board Chair at 15 years, Mrs. Power leaves behind an indelible legacy at the College. She spoke passionately about the institution and her role within it in 2018, when she accepted the very first Trustee Spotlight Award from the New Jersey Council of County Colleges, which was established to recognize trustee excellence and dedication at the 18 community colleges in the state.
"I love this job," Mrs. Power said of her role as Board Chairman. "And when I see students who were chosen by their graduating class to join our Board of Trustees, and actively participate in our discussions, I can see first-hand that their training here has prepared them well for whatever they choose to pursue."
Two years ago, the College awarded Mrs. Power the institution's highest accolade – the Paige D. L'Hommedieu Award – for her leadership of the College and her lifelong commitment to the people of Middlesex County during its Fall 2020 Convocation.
"Dot's deep understanding of local government and her connections throughout the County and beyond have informed her advocacy on behalf of Middlesex College, which has resulted in tremendous and long-lasting impact," said College President Mark McCormick as he presented the award.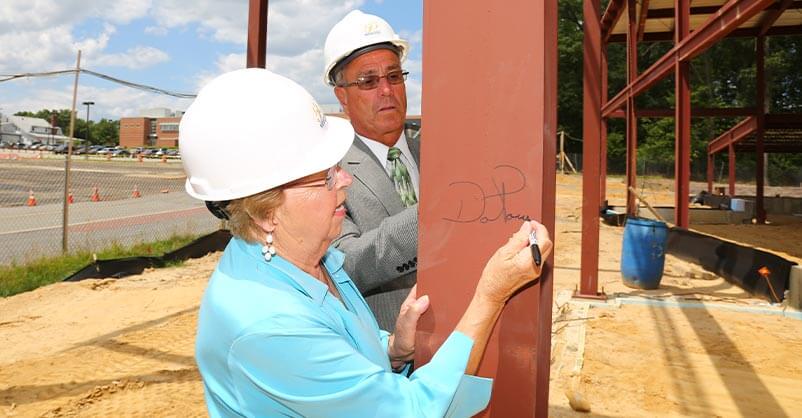 "During her time as a Freeholder, she championed initiatives focused on improving education, especially for youth with special needs, and she advocated for the support of the Vocational-Technical Schools as well as the College," Dr. McCormick said. Mrs. Power was married to Edward J. Power for 48 years, until his passing in 2013. She is survived by her four daughters, as well as her grandchildren and great-grandchildren.

In lieu of flowers, the family has requested contributions be made to the Middlesex College Foundation in Mrs. Power's memory.